Football Development Sessions
Come rain or shine, the players will be fine!
Join ISLAND CITY FC at Singapore's leading covered artificial turf football pitches – The Premier Pitch at Turf City.
Taking place on Saturday and Sunday mornings, our Football Development Sessions are suitable for all young footballers from 3–12 years old.
Led by our team of highly qualified coaches, our weekend classes at the perfect introduction to football fundamentals and are a great stepping stone into the ISLAND CITY FC competitive teams.
Training Details
Dates:
Every Saturday and Sunday
Time:
Session 1: 9:00–10:15
Session 2: 10:30–11:45
Venue:
The Premier Pitch Turf City (under cover)
Cost:
Per month: $150
Or per session: $40
(Plus $50 registration fee, inclusive of training kit)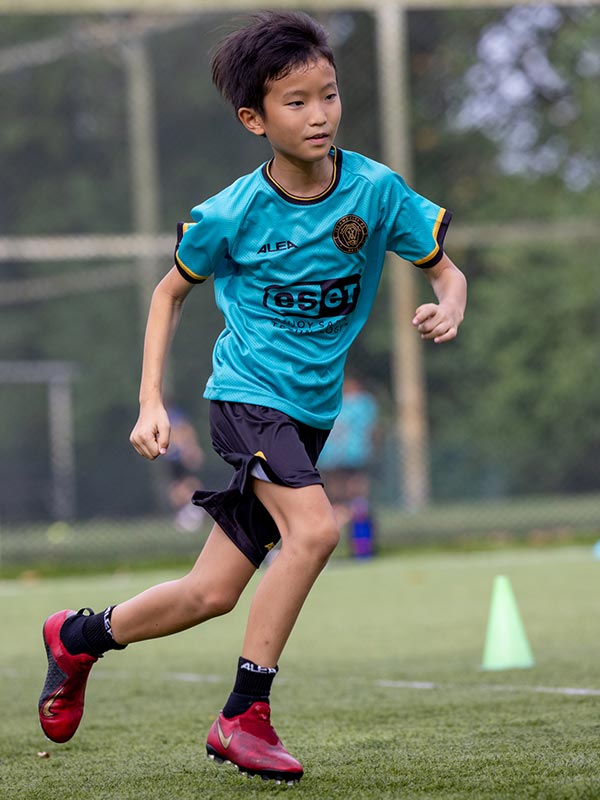 Technical
Skills
Match Condition
General Performance
Specific Game Related





Tactical
Decision Making
Defending/Attacking
Communication
Individual/Group/Team Vision
Transitions




Physical
Balance
Agility
Endurance
Strength
Power
Speed
Recovery
Flexibility
Nutrition
Psychosocial
Emotions
Relationships
Commitment
Self Esteem
Enjoyment
External Influences



Step 1:

Player Registration
Please note, player registration is required for first timers only. If you have already registered with Island City FC, please proceed to Step 2.
All players training with ISLAND CITY FC must first complete our Player Registration form. Annual club registration costs $50 and includes an ISLAND CITY FC training kit.
Click the button below to register then click 'Submit' at the bottom of the form to return to this page for Step 2.
If you are already registered with the club please proceed to Step 2.
Purchase a Monthly Training Pass